Acceleration on the basis of precision
With WERKLICHT, you have a versatile processor that is used in numerous areas in the industry:
from design to production
to quality monitoring and assurance
In this context, the use of WERKLICHT in aircraft construction primarily contributes to
Simplification of work
acceleration of processes and
cost reductions
The basic principle always remains the same: WERKLICHT transfers your digital component information from the computer into reality.
In production and assembly, WERKLICHT Pro projects CAD data and work instructions onto your components and objects, thus becoming an assistant to your production staff.
In the foiling or painting of aircraft, WERKLICHT Pro allows individual designs to be realized within a very short time and contour lines can be visualized in the blink of an eye.
In quality assurance, WERKLICHT Video uncovers even the most minimal deviations with the projection of 3D measurement reports. This tool provides a sustainable and efficient control and communication instrument to optimize quality and quality awareness. 
As digital template in bracket assembly
Building aircrafts of tomorrow by using EXTEND3D technology.
WERKLICHT Pro in bracket assembly.
Production efficiency must also be further optimized in the manufacture of aircraft. But due to the relatively low quantities and the special production environment, the degree of automation will remain low. Therefore, an intelligent system is needed to support individual employees in their work: WERKLICHT Pro
In aircraft construction, WERKLICHT is used, among other things, for bracket assembly. The holders, which are about the size of a hand, have to be assembled by the thousands and in a wide variety of variants during the construction of large passenger aircraft. The particular difficulty lies in placing the right holder at the right position in the right orientation.
Until now, this has been done with the help of templates or other simple aids such as 2-D drawings and a ruler. However, it is in the nature of this less intuitive process that holders are repeatedly placed incorrectly. Unfortunately, such errors are enormously costly and time-consuming, especially in aircraft construction.
WERKLICHT Pro provides a remedy here: With its laser projection, it displays the position and orientation of the holder directly on the fuselage barrel. This considerably reduces setup times and significantly increases the proportion of value-adding activities. Time savings of 80 % compared to the conventional assembly process are not uncommon.
Data supply:
Minimal setup time
Automation through connection to PLC or control technology via network API
All CAD formats
Generic import from CSV or similar for integration with third-party systems
Ready for IOT

Digital template:
Display of positions, trims, contours directly on the part
Intuitive operation with remote control or tracked tools
Positioning/inspection templates become superfluous
Time savings of up to 75% compared to classic measuring equipment
High change flexibility

Assistance:
Productive faster through intuitive visual worker guidance
Time savings through direct highlighting of elements on the component
No need for time-consuming localization or counting on the part
Step-by-step instructions
Intuitive display of assembly instructions directly on the component
Intuitive control with remote control or tracked tools
Documentation:
Automatic documentation of work steps
PDF report with overview images and detail shots
Export as CSV, for integration/automation with third-party systems
Data protection compliant
Ready for IOT
I am a user in holder assembly:
Holders can be placed faster and more safely
The activity becomes more intuitive and easier
Mistakes are avoided – negative feedback as well
I am QA responsible:
Less rework and returns
Enormous time advantage in holder assembly (up to 80%)
Errors are avoided – high follow-up costs too
I am a production manager:
Enormous time advantage in semi-assembly (up u 80%)
Delivery dates are met
Versatile use, also for other applications
As digital template for painting the shell in aircraft construction
One template for all
Perfectly paint the shell of aircraft with WERKLICHT Pro.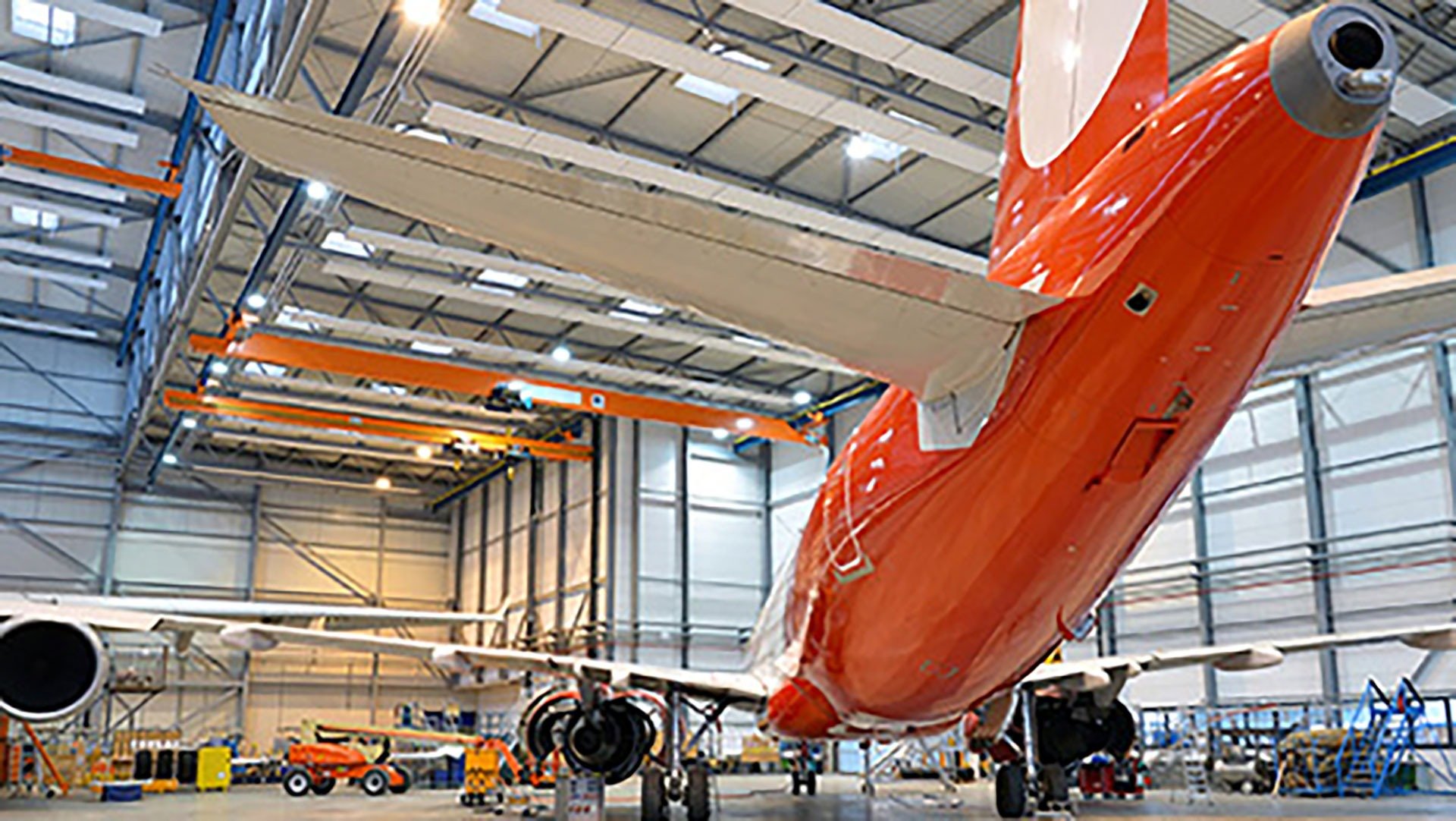 Nowadays, the motifs and designs on the shell of aircraft are becoming increasingly complex and important and represent an increasingly important marketing tool.
In order to place them as planned, very large stencils have been used up to now and, above all, specially trained painters have been needed. With this conventional method, almost 90% of the total working time is spent only on all the preparatory measures and only 10% on spraying with paint.
With the WERKLICHT Pro laser stencil, it is now possible to turn this ratio around. WERKLICHT Pro projects the contours and outlines of the paint templates directly onto the outer skin of the aircraft. The painter can then immediately start applying tapes along the laser projection. These tapes in turn serve as templates. Alternatively, it is also possible to apply a type of wallpaper over a wide area of the surfaces to be painted. The areas to be painted are then cut out of the wallpaper using the laser projection. This provides the painter with a stencil so that he can then paint the corresponding design on the outer skin of the aircraft.
The most direct method, however, is to work without stencils and project the image directly onto the shell and then trace it. This method has something of a "paint by numbers" feel to it.
Data supply:
Minimal setup time
Automation through connection to PLC or control technology via network API
All CAD formats
Generic import from CSV or similar for integration with third-party systems
Ready for IOT

Digital template:
Display of positions, trims, contours directly on the part
Intuitive operation with remote control or tracked tools
Positioning/inspection templates become superfluous
Time savings of up to 75% compared to classic measuring equipment
High change flexibility
I am a painter:
Minimal setup time
Painting becomes more intuitive and less time-consuming
Thanks to the projection, it is easy to control the design/motif
I am a production manager:
Considerable time advantage in painting applications (up to 80%)
Large-area motifs can also be realized in a short time
Mistakes are avoided – high follow-up costs as well