More efficient processes in rail vehicle construction
With WERKLICHT at your side, you have a strong helper that is used in many industrial sectors.
WERKLICHT supports employees from a wide range of company departments,
starting with employees from production
or those responsible for quality assurance
and not only makes work easier
but accelerates processes
and contributes to reducing your costs
The basic principle always remains the same: WERKLICHT brings digital component information from the computer into reality.
Whether production or assembly: WERKLICHT Pro projects CAD data and work instructions onto very complex and large workpieces and thus becomes an important assistant for your production staff.
In quality assurance, WERKLICHT Video brings even the slightest deviations to light with the projection of 3D measurement protocols. This provides you with an authoritative and efficient control and communication tool to optimize quality and quality awareness.
Welding in rail vehicle construction
The digital template perfect for welding attachments in steel and rail vehicle construction.
WERKLICHT Pro L makes it easy to position attachments on very large components and start welding.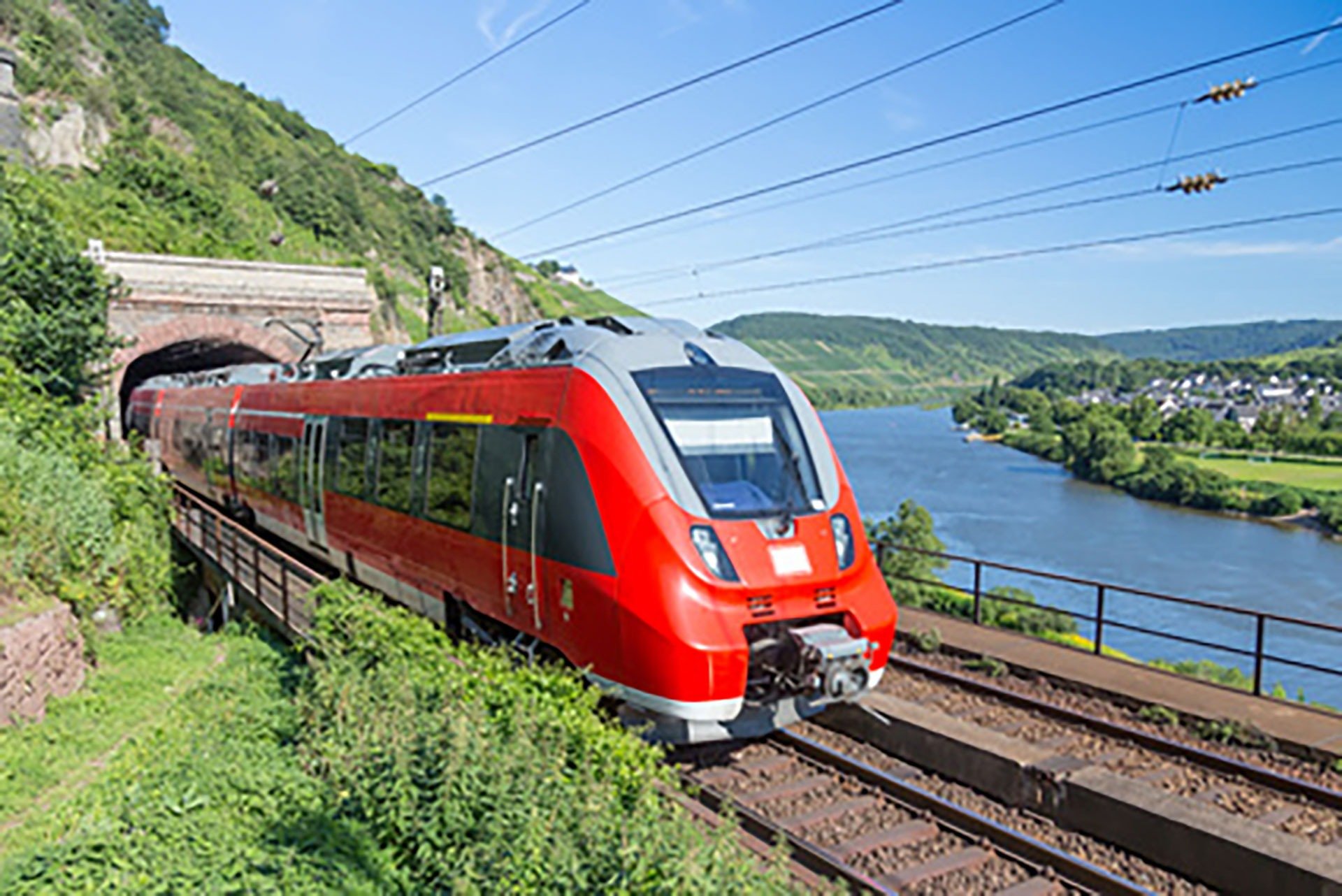 WERKLICHT Pro not only offers considerable advantages in terms of costs and time when it comes to welding attachments on very large and complex workpieces, such as locomotives, but it also replaces previous positioning templates.
WERKLICHT Pro simplifies and accelerates all individual work steps and thus makes the entire work process much more efficient.
With WERKLICHT Pro, positions or working points of welding components are simply projected directly onto the workpiece and tacking or welding can be started immediately.
Despite complex technology, WERKLICHT is intuitive to operate: After a very short training period, employees without any further prior technical knowledge can operate WERKLICHT without any problems. 
The list of further advantages of the WERKLICHT Pro digital template is long.
Thanks to WERKLICHT, there is no longer any need for tedious searching for the right positioning templates and transporting them from their storage location to the rail vehicle. In addition, there is no longer any need to create, position and mark the correct positions for the weld-on parts.
In other words, this results in a considerable reduction in workload for the employees. The decisive advantage of WERKLICHT Pro as a digital template, however, is the considerable cost saving, because the high costs for production, maintenance and storage of these templates are eliminated
I am a welder:
No more awkwardly carrying heavy and cumbersome templates back and forth
No more working with paper plans or templates
I am in the work preparation department:
Making work easier for employees: creating an ergonomic workspace
No more costs for production, maintenance and storage of positioning templates
Generation of projections smoother than the production of templates
Clear definition of the work sequence or steps
I am a production manager:
Eliminate stencil manufacturing, maintenance and storage costs
Flexible use