WERKLICHT PRO L
The laser based digital template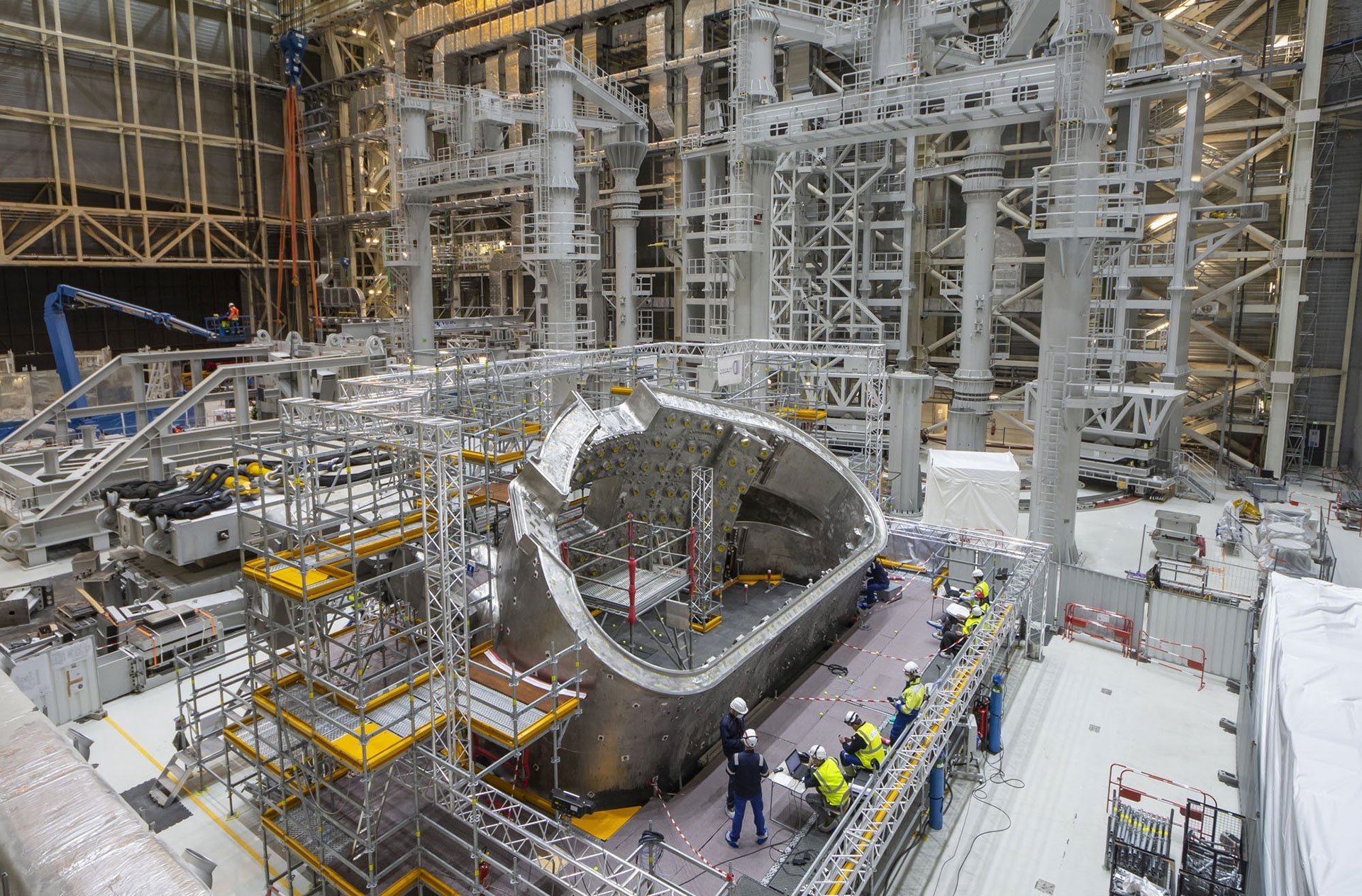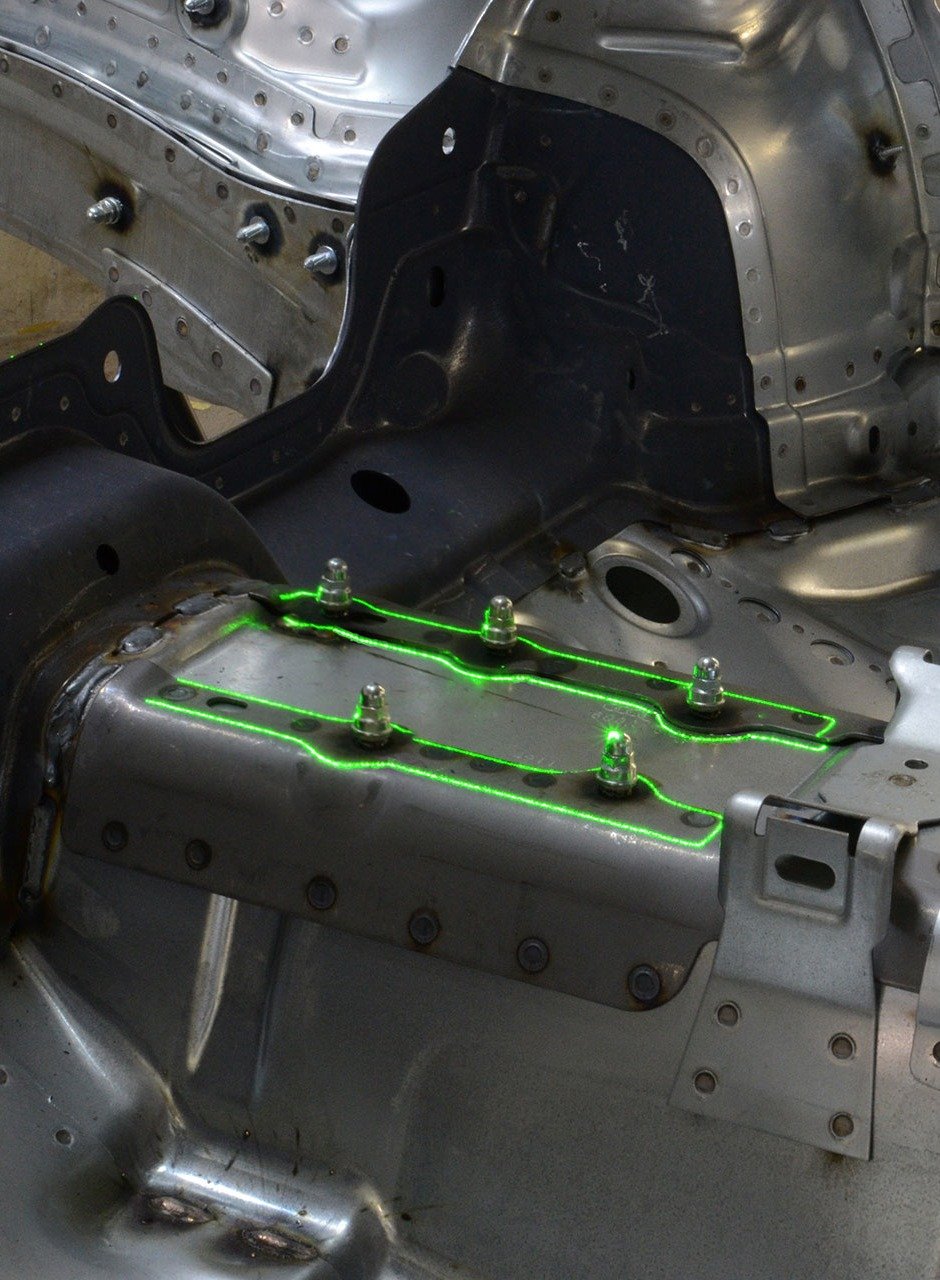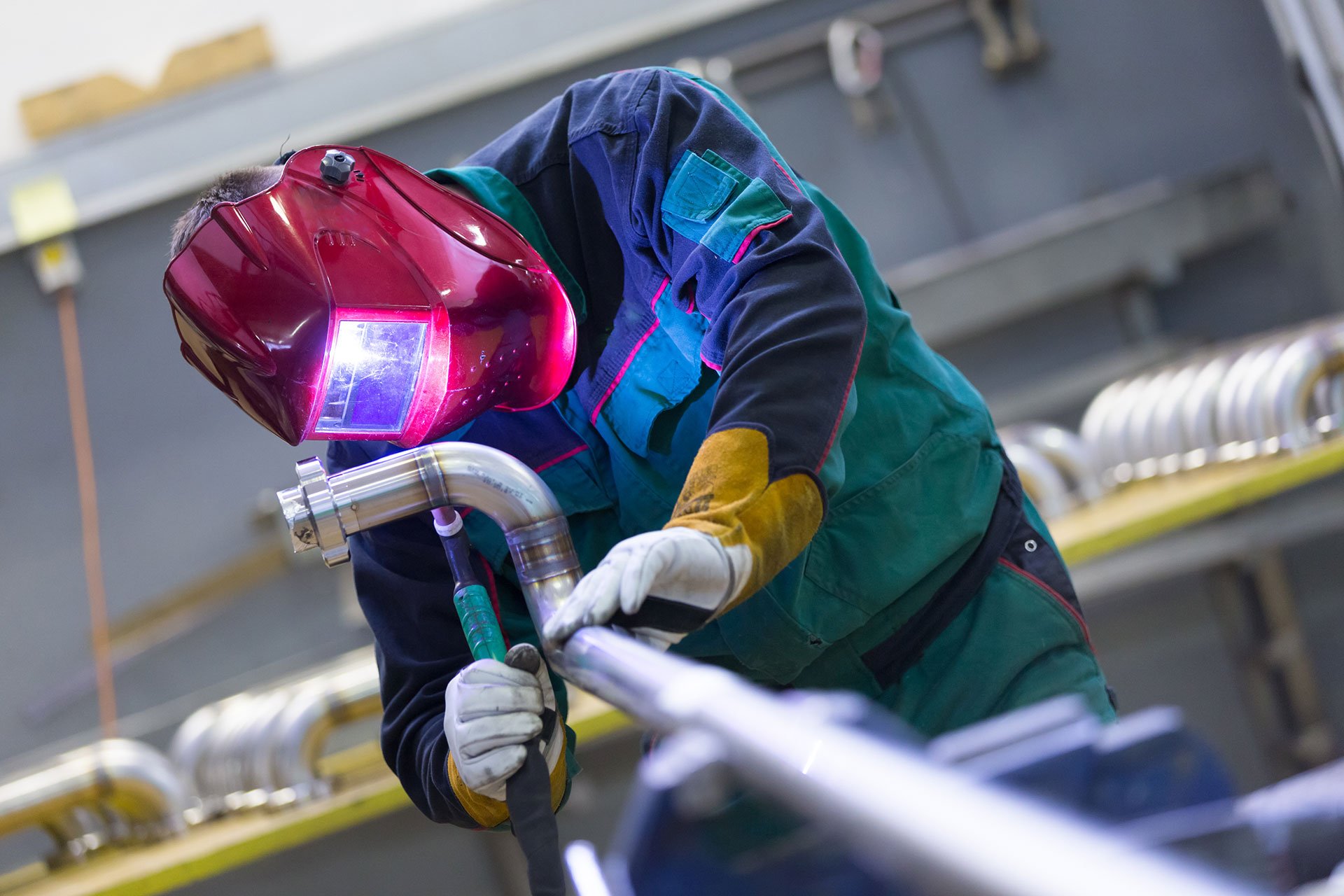 Up to now, digital information has been transferred to real components by using templates and complex coordinate measuring machines.
THE DISADVANTAGES (depending on the system):
Error-prone
Inflexible as regards changes
Expensive to buy
Complicated to operate
Slow to operate
With WERKLICHT Pro L, the "digital template", you build an elegant bridge between your digital CAD data and the real object. 
WERKLICHT PRO L
Intelligent laser projector
Exact positional representation on assemblies in 3-D
For attachments, holes, bolts, and much more besides
Templates and coordinate measuring machines become a thing of the past
Prevents errors before they even develop
Simplifies, streamlines and speeds up operations
Along the entire process chain – from data preparation to quality control
WERKLICHT Pro L therefore increases profitability, even for work which has not been previously capable of being automated, and therefore quickly pays for itself for your company in lots of respects all at the same time.
Data supply:
Minimal setup time
Automation through connection to PLC or control technology via network API
All CAD formats
Generic import from CSV or similar for integration with third-party systems
Ready for IOT

Digital template:
Display of positions, trims, contours directly on the part
Intuitive operation with remote control or tracked tools
Positioning/inspection templates become superfluous
Time savings of up to 75% compared to classic measuring equipment
High change flexibility

Assistance:
Productive faster through intuitive visual worker guidance
Time savings through direct highlighting of elements on the component
No need for time-consuming localization or counting on the part
Step-by-step instructions
Intuitive display of assembly instructions directly on the component
Intuitive control with remote control or tracked tools
Documentation:
Automatic documentation of work steps
PDF report with overview images and detail shots
Export as CSV, for integration/automation with third-party systems
Data protection compliant
Ready for IOT 
Areas of applications
ASSEMPBLY:
Wherever automation of assembly and manufacturing processes is too expensive or not feasible, WERKLICHT Pro L supports the worker with its projection technology directly on the work piece:
WERKLICHT Pro L then projects glue seams, bolt positions and welding spots – and ensures the precise execution and repeatability. In addition, WERKLICHT Pro L enables simple superposition of CAD / DMU data on the work piece and makes thereby contexts visible.
ASSEMBLY WITH INTEGRATED QUALITY ASSURANCE:
The intuitive and direct projection of component data avoids errors before they arise, so reducing remachining and waste. Your employees will work far more efficiently and productively thanks to this "integrated" quality assurance.
QUALITY ASSURANCE:
Be it sampling or guided inspection, WERKLICHT Pro L projects glue seams, bolt positions and welding spots. By the use of the precise and sharp projection, they can be easily checked and controlled. Thereby templates and complex 3D coordinate measuring machines become dispensable. 
BENEFITS:
Very high precision (up to 0.1 mm per metre spacing)
Dynamic referencing allows the WERKLICHT or work piece position to be changed freely
The system is portable and ready for use within a few minutes
Excellent system durability: Protection class IP 64 – built for harsh production environments
High-contrast, sharp laser line
References in a highly mobile and dynamic way
High level of reliability and technical availability
WHAT ARE THE BENEFITS TO ME:
I am User in Assembly:
Less unpleasant rework
Work is simpler and more intuitive
Cuts out errors – and negative feedback too
I am Purchasing Manager:
ROI typically less than one year
The system is flexible usable for other workplaces
Low costs since being a turnkey solution
I am responsible for quality assurance:
Avoid mistakes before they occur
Functionality for first part inspection
Integrated completeness check and documentation
I am a project manager:
Time advantage up to 80 % with improved process stability
Elimination of CMMs, measuring workstations and inspection templates means lean production processes
Sustainable solution (minimal setup time and easy data adding process of variants, flexible use in other work places)
More information about WERKLICHT Pro L
SETTING UP THE SYSTEM:
Firstly, the component's original CAD data is imported into the EXTEND3D software included with the purchase. "Targets" are then placed on the component in order to enable calibration based on the component or vehicle coordinates system. If ruled surfaces are being used for RPS alignment, these can also be incorporated and used as a reference.
Once referencing is completed, it is then possible for the WERKLICHT Pro laser to display all geometry such as surfaces, edges as well as stud and rivet positions directly onto the component – all at the same time if necessary. Typically WERKLICHT Pro L is set up in less than 10 minutes and your manufacturing or assembly staff can begin with their tasks.
DYNAMIC REFERENCING:
If the WERKLICHT projector or the component is moved, the projection automatically adjusts to the changing position. So that WERKLICHT becomes highly mobile and very flexible – the decisive advantage over conventional laser projectors.
ADAPTIVE REFERENCING:
If there are deviations between the real part and the CAD data, WERKLICHT adjusts these deviations and adapts its projection on to the actual component surface.