WERKLICHT PRO S
Scalable dynamic 3D laser projection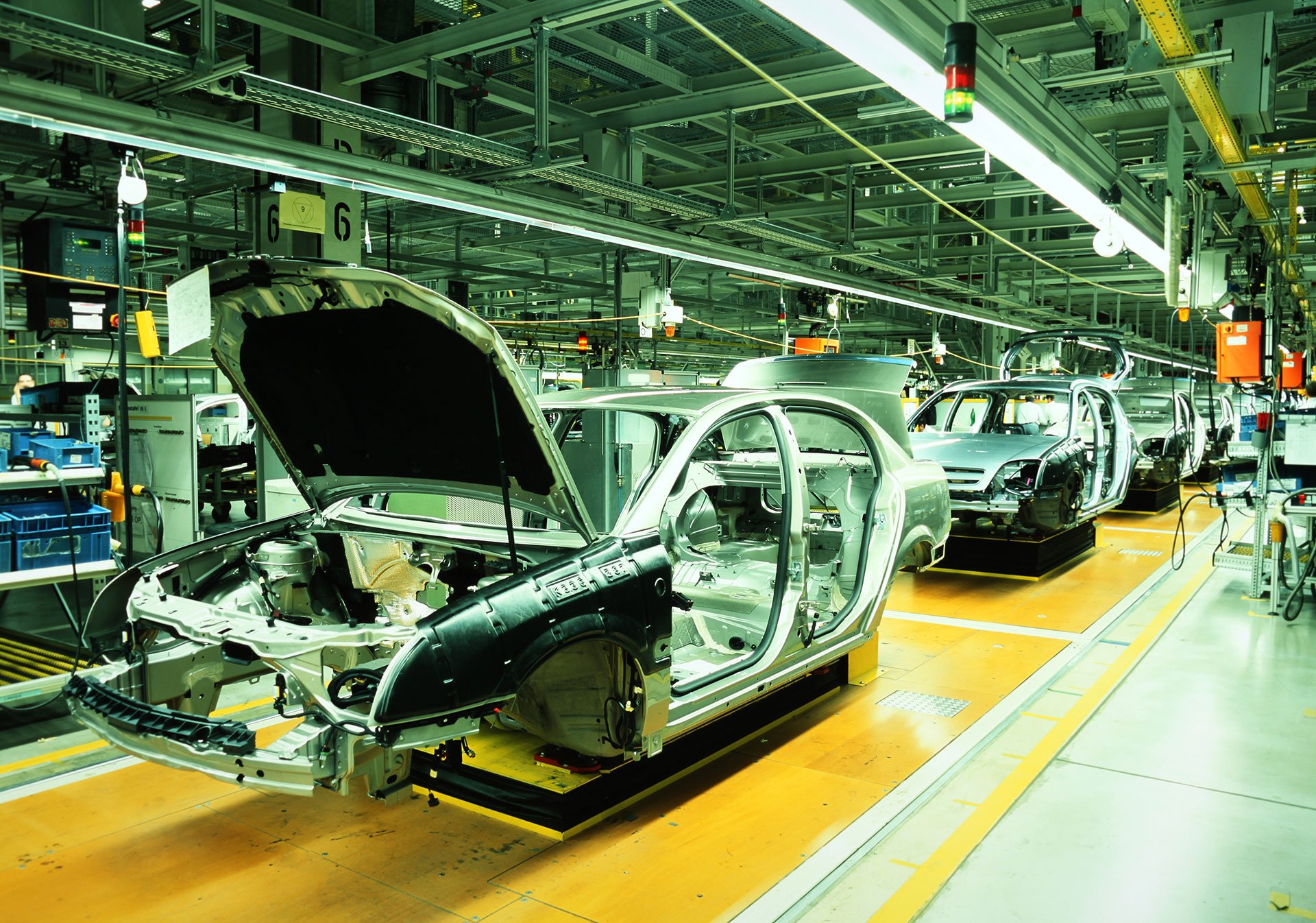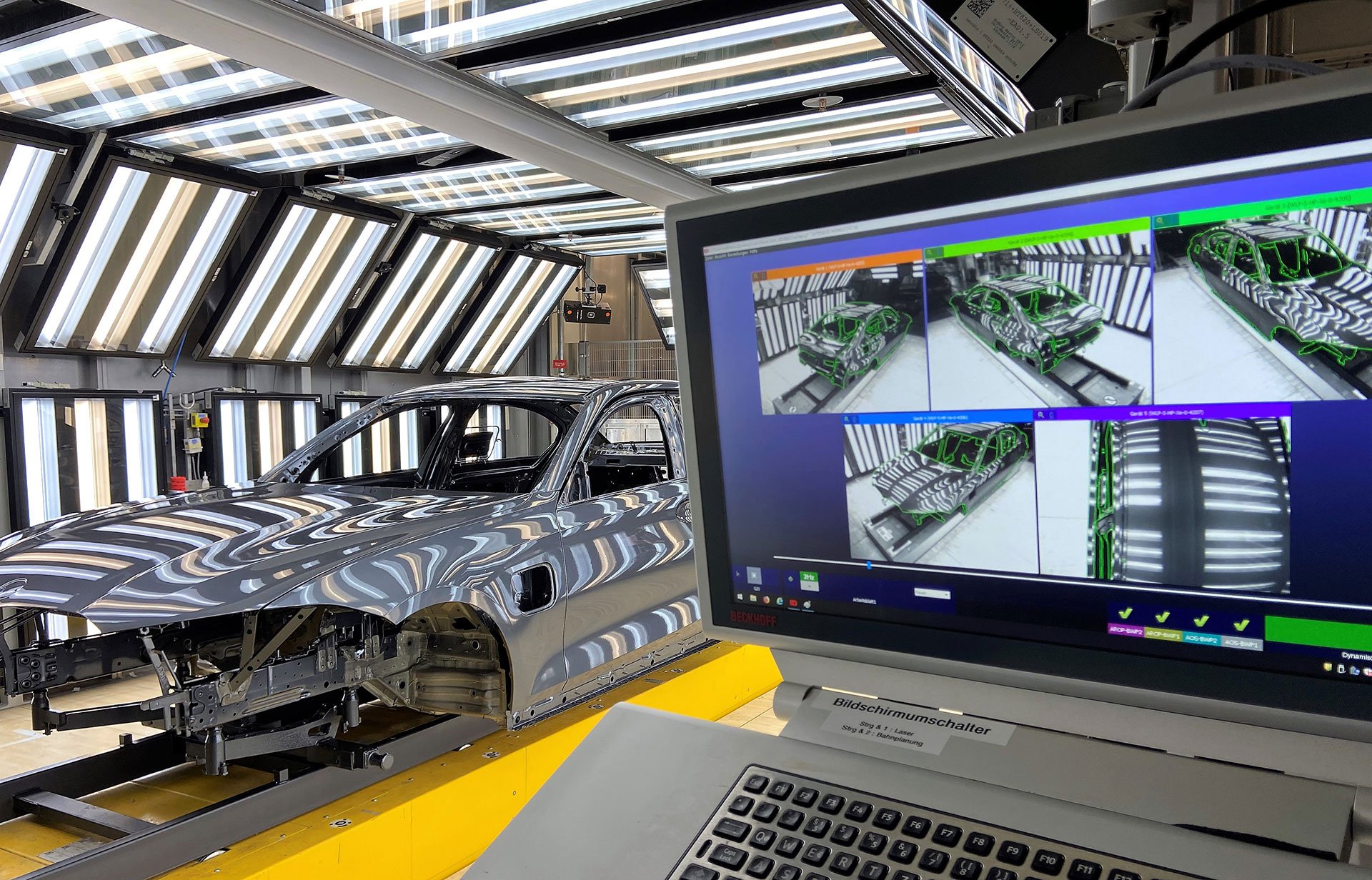 WERKLICHT Pro S brings dynamic laser projection directly to the production line. Bring digital work instructions to the moving component in the correct position. WERKLICHT Pro S was consistently designed for multi-projector installations that are firmly integrated into the production line or manufacturing cell. The synchronous operation of a freely configurable number of modular projection units allows all relevant areas to be illuminated and, in combination, even very large work volumes to be efficiently covered. As a result, complex objects can be completely processed in the shortest possible time, even in series, with the dynamic performance familiar from WERKLICHT Pro S. The economically scalable solution thus meets the special requirements of extremely short cycle times in particular. 
WERKLICHT Pro S thus increases profitability even for work that previously could not be automated and thus quickly pays off for your company in several respects.
Data supply:
Minimal setup time
Automation through connection to PLC or control technology via network API
All CAD formats
Generic import from CSV or similar for integration with third-party systems
Ready for IOT

Digital template:
Display of positions, trims, contours directly on the part
Intuitive operation with remote control or tracked tools
Positioning/inspection templates become superfluous
Time savings of up to 75% compared to classic measuring equipment
High change flexibility

Assistance:
Productive faster through intuitive visual worker guidance
Time savings through direct highlighting of elements on the component
No need for time-consuming localization or counting on the part
Step-by-step instructions
Intuitive display of assembly instructions directly on the component
Intuitive control with remote control or tracked tools
Documentation:
Automatic documentation of work steps
PDF report with overview images and detail shots
Export as CSV, for integration/automation with third-party systems
Data protection compliant
Ready for IOT
Areas of applications
The applications:
WERKLICHT Pro S is the projection solution for your production lines and cells for a wide range of applications:
positioning tasks
Assembly support
Quality assurance
Fast identification of individual features
Support of manual workstations
Completeness check
… and much more!
More information about WERKLICHT Pro S
SETTING UP THE SYSTEM:
First, the CAD data of the component is imported into the EXTEND3D software for this purpose. Then, so-called targets are placed on the component in order to be able to align to the component or vehicle coordinate system. If rule geometries for RPS alignments are available, these can also be taken over and referenced.
This completes the setup and all geometries such as surfaces, edges as well as bolt and rivet positions can be displayed directly on the part, simultaneously if necessary. Typically, WERKLICHT is set up in less than 10 minutes so that your manufacturing or assembly staff can start working.
DYNAMIC REFERENCING:
If the WERKLICHT projector or component is moved, the projection automatically adjusts to the changed position. This makes WERKLICHT highly mobile and very flexible to use – the decisive advantage over conventional laser projectors.
ADAPTIVE REFERENCING:
If there are deviations between the real component and the CAD data, WERKLICHT compensates for these deviations and adapts its projection to the actual component surface.