12. Jul. 2023
Inspect award 2023: Nomination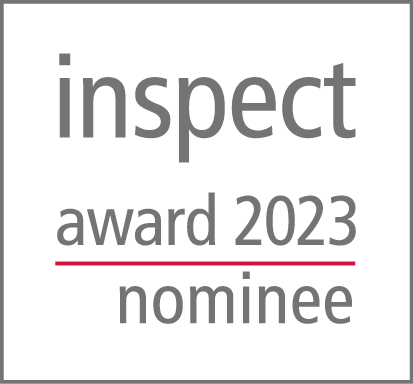 We are very pleased that our application
'Laser projection supplemented by dynamic tool tracking'
was nominated in the 'Automation + Control' category by a specialist jury from the specialist magazine inspect.
inspect is the leading European trade journal for machine vision and optical measuring technology in industrial applications. It is read by engineers and experts in all sectors of industry who make decisions for the use and purchase of components, products and technologies.
Voting runs from now until September 15, 2023!
So don't hesitate and vote for us now for the best innovations in industrial image processing and optical metrology.